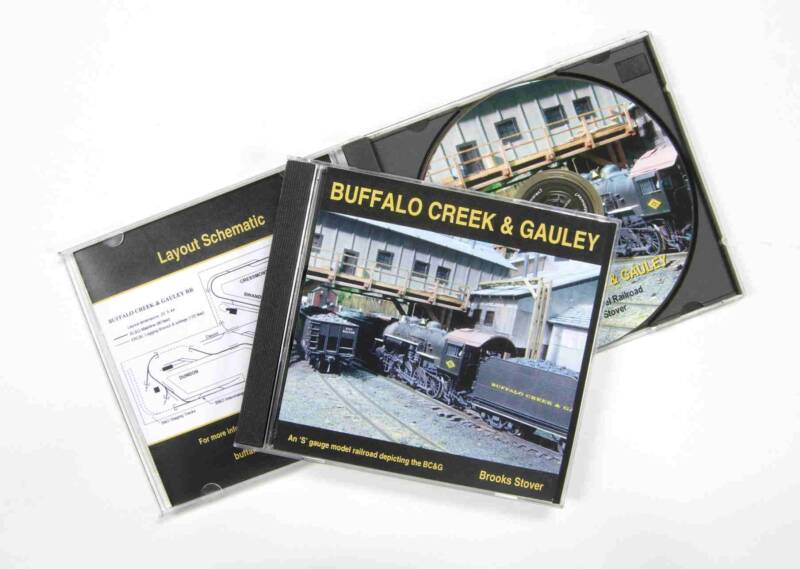 An "S" Gauge Model Railroad by Brooks Stover

Now available is a professional edited 25-minute video covering the entire 44' X 25' fully sceniced layout.  It is narrated with both prototype and modeling information.

Scenes include Dundon yard, Swandale and the mill, Cressmont and the dairy, the Lilly Fork logging branch and Widen and the Rich Run Mine.  Watch BC&G #4 depart Dundon yard for the B&O interchange, then return with a string of empties and pause for water at Swandale.  Next follow a log train pulled by ERC&L diesel #20 from the sawmill to the woods and back.  Then on another day watch  as BC&G #13 switches the mine and departs with a loaded coal train for the interchange with a stop at Swandale to pick up a load of lumber.  The BC&G's unique Mack Railbus "A" is also featured.  All locomotives feature full sound by Soundtraxx, including their new Tsunami system in the steam engines, and the sawmill and mine are heard courtesy of Miller Models sound modules.